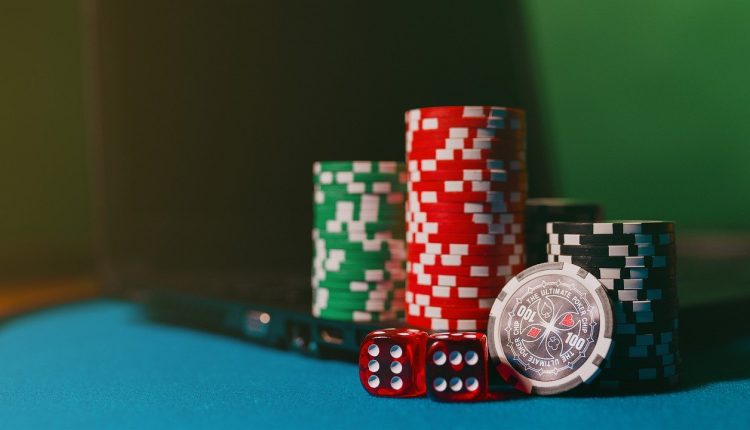 Top Mistakes New Bitcoin Casino Players Should Avoid
In the online gaming market, Bitcoin casinos are the next big thing. A growing number of traditional online casinos are accepting Bitcoin as a form of payment in addition to traditional ways. Some gambling sites, on the other hand, are solely dedicated to Bitcoin and other cryptocurrencies. While it's exciting to use bitcoins to wager on your favourite games, many beginner bitcoin casino gamers make costly blunders that could lead to financial ruin. Although new players are more likely to make these errors, even experienced players are not immune. There are a lot of things to keep in mind while investing in Bitcoin casinos.  If you are not sure, you can check out some of the reviews on Bitstarz review to help you pick the best one.
Mistakes that Bitcoin Casino Players Should Avoid
These are the most common mistakes that every bitcoin casino player must avoid if they want to play and enjoy casinos for long –
Transferring BTC to the wrong address
It is the most typical blunder made by newcomers to the world of cryptocurrencies. Bitcoin transactions are, for one thing, irreversible. So, if you send money to the wrong wallet address, your money will be lost forever. Unless you know the recipient's address and the owner is gracious enough to return your coins.
Scanning the QR code or copying and pasting the wallet address instead of typing it is the easiest method to prevent making this easy but costly mistake. Even so, you should double- and triple-check the address to make certain it is correct. It is significant because malware could infiltrate your computer's clipboard, replacing the copied address with the attacker's wallet address.
Betting the wrong amount
The denominations of Bitcoin and traditional currencies are not the same. The smallest non-zero value in the US currency is one cent, or $0.01. However, a single bitcoin can be divided into eight decimal places, with the smallest value being 0.00000001 BTC.
This implies that if 1 bitcoin is valued at $10,000, a bet of 0.01 BTC is for $100, not one cent or $0.01. When betting with Bitcoin or other cryptocurrencies, it's wise to bear this in mind. If you bet the wrong amount, you could lose a lot of money. Do you really want to learn the hard way? Keep in mind that certain Bitcoin gambling websites employ the mBTC (millibitcoin) currency, which is equivalent to 0.001 Bitcoin. Another type of ambiguity could arise as a result of this.
Funding late
It is a common bitcoin gaming blunder made by newbies. Even though bitcoin transactions are typically handled in 10 minutes or less, some days may take longer depending on network congestion.
So, if you wait until roughly 15 minutes before the game to deposit your betting account, you might miss the game. There is nothing you or the casino operators can do to speed up the procedure once the cash has been transferred. All you have to do now is wait. The ideal solution is to transfer the BTC as soon as feasible.
Get hacked
When you use bitcoin, you become a prime target for hackers. It's not uncommon for bitcoin newbies to lose their hard-earned cash to crooks. Your computer could even become infected with malware, and you could unknowingly send bitcoin to the attacker.
The safety of your cash should be a top priority. Even before you buy your first bitcoin, learn some fundamental cryptocurrency security tips. Offline storage of your wallet recovery phrase or private key is highly recommended. Your coins can be transferred without your awareness by anyone who has access to your seed phrase or key.
Using the wrong platform
With so many bitcoin casinos on the internet, choose which one to use can be difficult, especially for novices. Before you join any gambling platform, make sure you do your homework. Find out about their track record, customer service, supported cryptocurrencies, and prohibited areas.
Running behind losses
Gambling involves both winning and losing. You have big wins some days and big defeats other days. However, the rush you get when you lose is usually far stronger than the high you get when you win. Many players make the mistake of trying to make up for their losses after they lose. While a few people get lucky doing this, the majority end up losing more money. Take a rest and re-evaluate your focus and bankroll if you lose when gaming. In gambling, money management and discipline are essential. They must be learned.
Also, try to evaluate the reason why you lost so much. Don't make excuses like it's the dealer's fault. Maybe it's just your lack of strategy, or you're getting too emotional and distracted.
Not having a proper game strategy
The most straightforward method to lose money at a bitcoin casino is to play without a game strategy. Don't put your money down on a whim. Learn the basic strategies of your favourite game to increase your chances of winning.
If you're a sports fan, there are various betting tactics that might help you increase your winnings. Because there is no overall winning strategy for slots, you should avoid them as a novice. Despite the fact that baccarat appears to be a game without a strategy, you should only place particular wagers to enhance your chances of winning.
Be careful of Bitcoin taxes
Although calculating bitcoin tax is difficult and time-consuming, gambling wins, whether in bitcoin or fiat currency, are taxable and must be reported. Don't think that just because the government doesn't regulate bitcoin means you don't have to declare your gains. If the IRS catches you, you'll end up paying excessive fines and interest.
Conclusion
At first, Bitcoin might be a perplexing notion, and newcomers frequently make costly mistakes. However, once you start studying and using it, it becomes quite simple to understand. You'll get the most out of cryptocurrency casinos if you avoid these bitcoin gambling blunders outlined above. However, keep in mind that mistakes are unavoidable, so don't be too hard on yourself if you make one. Read Bitstarz review to ensure you are picking the right casino to play at.